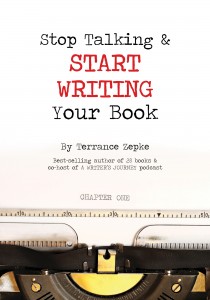 November is NaNoWriMo, which means National Novel Writing Month. It is also National Nonfiction Writing Month. In the last few years, this concept has exploded. While we here at Safari Publishing do not encourage binge writing, we do like to encourage writing. So rather than think of this month as a "race to the finish" just writing for the sake of writing, we suggest you seriously pursue any writing aspirations you may have. Begin by outlining your book and then start writing. It's that simple. Well, sort of.
There are nine different ways you can outline a book. We suggest you do some research before you begin so that you don't abandon your project before you ever get started. Getting started is the most overwhelming part of the process. It gets much easier as you go along. But you must get off to a good start. We suggest you do more than online searches to find answers. Take a workshop or sign up for a course or pick up a reference book. There are videos and podcasts available too.
Don't delay…start today!