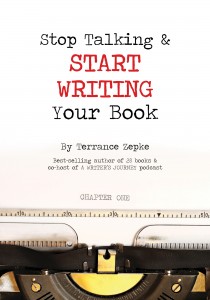 This winter is a good time hunker down and write that book you've been talking about for far too long. We have the perfect resource to help you.
Also, be sure to take care to avoid getting sick. This includes washing your hands and/or using a hand sanitizer. You also need to give your body and brain the right food. This means you need to get enough protein and fruit and vegetables.
Here's a great treat for any time of day. Use this as a meal replacement or simply as a mid-morning or afternoon boost. Bananas are packed with potassium and avocados are loaded with Vitamin E. Added benefit: It's delicious!
BANANA MILKSHAKE (Makes 2 shakes)
1/2 avocado
1 frozen banana
1 cup almond milk
1 tsp vanilla extract
Puree the ingredients in a blender and enjoy (only 150 calories per shake)
After you've written your book, be sure to find out the best publishing option for you. It may be traditional publishing or it may be one of the many new options available. Regardless of your choice, there's a lot you need to learn about how the publishing industry works before you proceed.
Here's another healthy snack:
POPCORN CLUSTERS
1/2 cup dark chocolate chips
1/2 tsp cinnamon
8 cups of air-popped popcorn
1/4 cup almond slivers
Melt chips and stir in cinnamon and then toss in popcorn and and almonds. Spread on parchment paper and refrigerate about 30 minutes. When firm break into clusters and enjoy! Dark chocolate is good for the heart and cinnamon is good for several things, including digestion and reducing cholesterol (only 110 calories per cup).