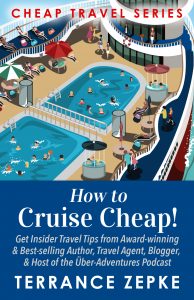 HOW TO CRUISE CHEAP!
Learn FORTY TIPS that will save you up to 80% on a cruise!
However, finding a cheap cruise is only part of the equation. You want to make sure you are getting more than a good deal. You want the absolute best deal and you want to be sure you have chosen the best cruise for YOU. Moreover, once on board, you want to have the best cruise possible AND avoid hidden costs and sneaky fees. The author also reveals important things no one tells you, the most popular cruise destination, all about pop culture theme cruises, best adventure cruises, and the four steps you need to follow to find the right cruise. One size does not fit all!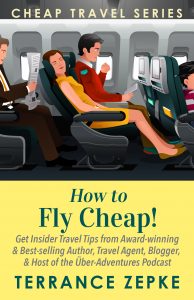 HOW TO FLY CHEAP!
Learn THIRTY-THREE tips to save up to 80% on domestic and international airfares. Airlines do NOT want you to know these secrets!
Savvy fliers pay cheap fares, skip the long lines, and score cheap or free upgrades. I'm going to show you how to be one of those people. Flying can be fun (or at the very least NOT BAD), if you know a few secrets that the airline industry hopes you never discover.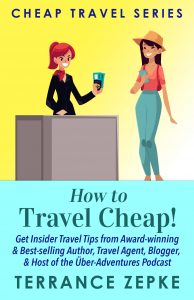 HOW TO TRAVEL CHEAP!
This book reveals how to get the absolute lowest rates on all types of tours, accommodations, and transportation, including rail passes and train trips.
It is a helpful reference for those wanting escorted tours and for those who want to travel independently.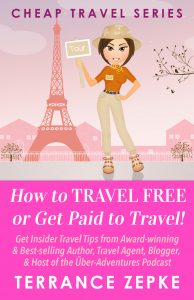 HOW TO TRAVEL FREE OR GET PAID TO TRAVEL!
This handy reference reveals FIFTY ways to Travel FREE or Get Paid to Travel. This extensive list includes good travel jobs, incredible volunteer opportunities, how to write off most travel on your taxes, how to find free lodging worldwide, and much more. While there may be a few that are well-known to seasoned travelers, most are little-known and valuable resources.